We Have Used Cars at Seiner Kia South Jordan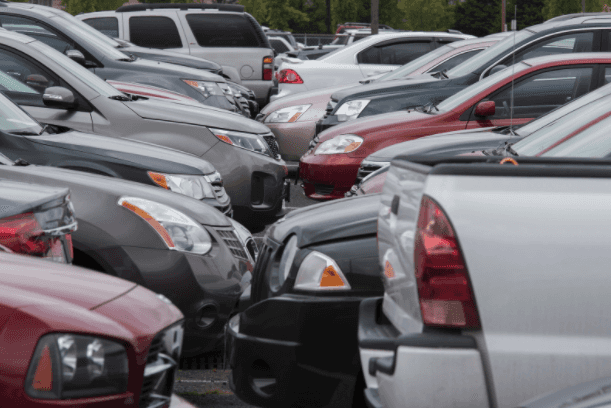 With the current inventory shortages plaguing dealerships all around the country, causing issues getting parts for new cars, there has never been a better time to buy used vehicles. Pre-owned vehicles have long had a reputation for being unreliable and shoddy, but this could not be further from the truth as used vehicles are far more affordable and more often than not the same quality as the make and model from the current year. Here at Seiner Kia in South Jordan, all used cars for sale are meticulously cleaned and inspected to make certain they reach our standard. In this blog, we will discuss some of the advantages of buying used from Seiner Kia South Jordan. 
Seemingly Endless Savings
As nice as it is to buy a pre-owned vehicle at an initial lower asking price, there are several unconsidered ways in which customers save big when buying used.  When buying a used vehicle your interest rate is actually significantly reduced, since you are able to put down a much larger percentage of the cost on a down payment. This allows you to pay off your future vehicle even faster and with a significantly reduced interest rate. Since you bought used, you can also expect your vehicle to hold close to the same value when you decide to trade it in compared to when you purchased it, as pre-owned vehicles depreciate in value far slower than new vehicles. Savings also carry over to registration costs and insurance rates! 
Quality Pre-Owned Vehicles near Sandy 
Buying used does not mean that you're compromising safety and dependability for a better price. Each vehicle here at Seiner Kia South Jordan goes through a rigorous cleaning and 164-point inspection process before even being considered for listing. To show our dedication to keeping our drivers and community safe we offer the Kia Certified Program, allowing for 12 months/12,000 miles of Platinum Comprehensive Coverage, Roadside Assistance, Travel Breakdown coverage, and more.  Browse through our selection of certified pre-owned vehicles and make your own standards by filtering by mileage, year, and more to find the perfect fit for you!  
Shop Used near Murray
When looking for great deals on used cars for sale there is no option who cares more about their driver's safety and budget more than Seiner Kia South Jordan. For any driver near the West Jordan, Sandy, Murray, Draper and Riverton area there is no better place to look than with us. Never has there been a better time to buy used, and with our massive selection of used vehicles any driver is sure to find the perfect future vehicle. Conveniently located at 10301 South Jordan Gateway in South Jordan, feel free to come by and browse our selection or visit us online!