What's Hot with the New 2021 Kia SUV Models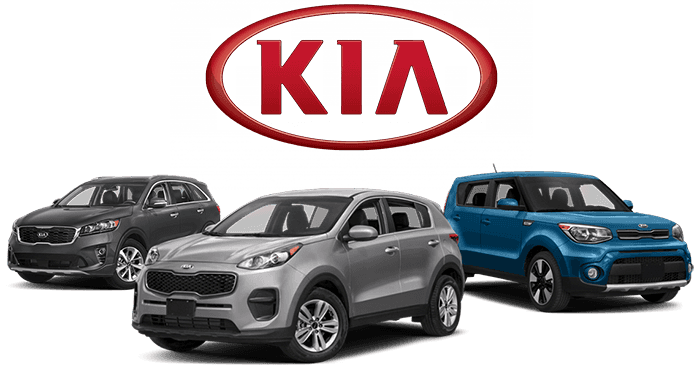 At Seiner Kia South Jordan, we're proud to bring our customers the new 2021 Kia SUV model lineup! They are here and they are ready for the road! The hardest decision you may have to make is deciding which Kia SUV to pick, the 2021 Kia Telluride, the 2021 Kia Sportage, or the 2021 Kia Soul is right for you. No worries! Our professional sales staff is available to help you and offer a test drive of one new Kia model or all three Kia SUVs at our South Jordan Kia dealership. No hassle and no hurry. Our Kia sales staff aims for complete customer satisfaction. 
The New 2021 Kia SUV Line-Up 
We understand that the decision to buy a new car is often difficult, and takes a little time and research. Each new and exciting Kia SUV model comes with distinct features and the choices are compelling to all Kia South Jordan drivers. From the spacious, three-row seat Kia Telluride and the sophisticated compact Kia Sportage to the high-tech features of the Kia Soul, you may be asking yourself which Kia near me is the best choice? The following is a model by a model overview that showcases, as expected, the driving force behind Kia's 2021 SUV model lineup.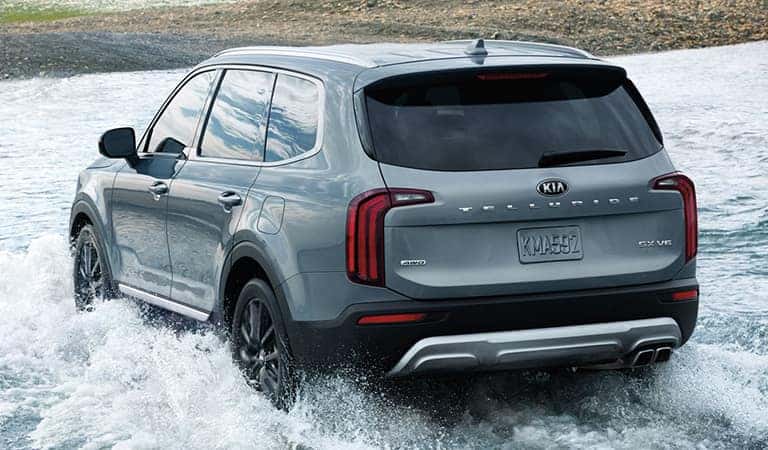 The Full-Size 2021 Kia Telluride
The 2021 Kia Telluride is a full-size, third-row crossover that brings sophisticated styling, a massive interior for passengers and cargo alike, and huge capability to the crowded and popular family SUV segment. With this model, Kia's lineup has become even more diverse with an 8-seat SUV that promises comfort, convenience, and style for both individuals and families seeking that little extra. With its AWD system, large frame, and powerful engine, the 2021 Kia Telluride gives drivers the assurance that any road can be traveled, and any destination reached. 
For a family adventure through the mountains or snowy terrain, past South Jordan, your family will not only ride comfort but also with the latest SUV technology. Loaded with plenty of standards and available technology, including a 10.25-inch infotainment screen, drive mode select, and more, the 2021 Kia Telluride is a robust and capable vehicle that feels like a vacation on the inside. 
At Seiner Kia South Jordan, we have a great selection of 2021 Kia Telluride inventory for you to test drive.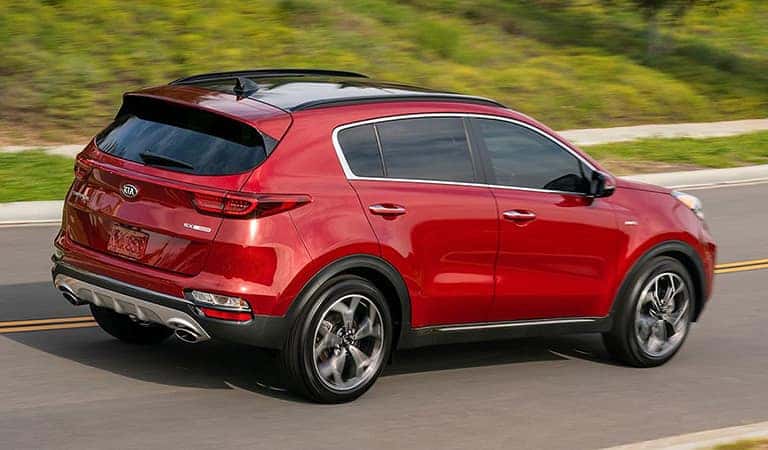 The Compact 2021 Kia Sportage
Meet the 2021 Kia Sportage! This compact Kia SUV model offers a ton of personality and an extroverted demeanor. Featuring excursion-friendly new looks, the refreshed and updated 2021 Kia Sportage is a vehicle that will take you through the streets of South Jordan and beyond. 
Kia took the Sportage to a new level and upped the competition. Now standard on every 2021 Kia Sportage, you'll find an 8-inch touchscreen display with Apple CarPlay and Android Auto integration to make browsing your favorite media or getting access to navigation easy, intuitive, and minimally distracting.
But that's not all! Kia added several new standard active safety and driver assistance features that work to keep you and your passengers safe. Among the ones that are included as standard are Lane Departure Warning System (LDWS), High Beam Assist (HBA), Blind-Spot Collision Warning (BCW), Lane Keep Assist (LKA), Forward Collision Warning with Pedestrian Detection System, and Drive Mode Select.
Browse our online 2021 Kia Sportage inventory today at Seiner Kia South Jordan! 

The High-Tech 2021 Kia Soul
When it comes to offering superior value with amazing technology and safety features, the new 2021 Kia Soul is where it's at! This Kia crossover is a must-see at Seiner Kia South Jordan with massive innovations in space, technology, and just sheer fun to drive. 
Standard horsepower is up – allowing quicker acceleration and confident passing in the new Kia model. You'll also find the 2021 Kia Soul's additional cargo volume to make hauling gear, friends, pets, or equipment easy. 
The ground clearance on the 2021 Kia Soul boosts the vehicle's crossover appeal. The real star of the show, however, is the technology. For the 2021 Kia Soul, you have so many standard and available tech features that are well ahead of the industry. Standard on three trim levels, a 10.25-inch widescreen touch display gives you information on three apps at once. You'll also enjoy a decadent sound system with flashing patterned door panels.
Finally, Kia's new trim-level structure of the 2021 Kia Soul allows you to choose between seven models – with the range-topping Kia Soul GT-Line 1.6T giving you over 200 horsepower of turbocharged fun and confidence.
The 2021 Kia Soul inventory is available in South Jordan, UT. For more information or to schedule a test drive, contact us today!